Lynnwood put the first point on the board against the Jackson Timberwolves on Tuesday evening, with Nakia Boston making one of her two free-throws in the opening minute of the game, but then Jackson went on a 12-0 run, with Mack Konig repeatedly driving to the rim. With 3:09 left in the first quarter and Jackson ahead 12-1, the Royals mounted their counter-attack. Boston got it started with two made free-throws, and a three-pointer by Madison Steele doubled their score. Another by Emily Whybark closed the gap to three points. In the final minute of the quarter, a pair of shots by Boston from below the rim put Lynwood in the lead, 13-12.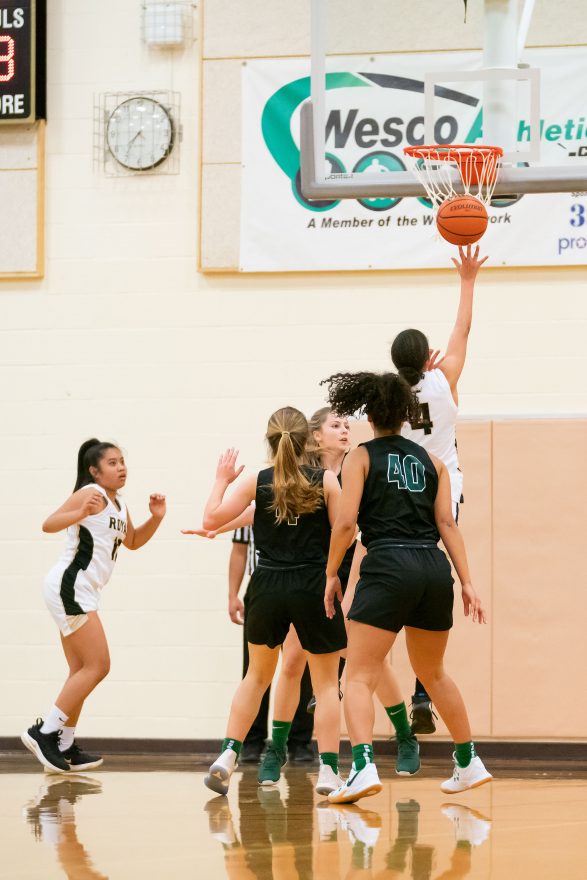 In the second quarter, though, the tide turned once again. Jadyn Kirton led off the quarter with two points from the paint to regain the lead for Jackson, and a 20-footer by Konig solidified it. Strong defensive play by Jackson kept Lynnwood off the board for the first five minutes of the quarter while the Timberwolves pulled ahead by ten points. In the closing minutes of the half, both teams tacked on four more points, entering halftime with Jackson in the lead, 27-17.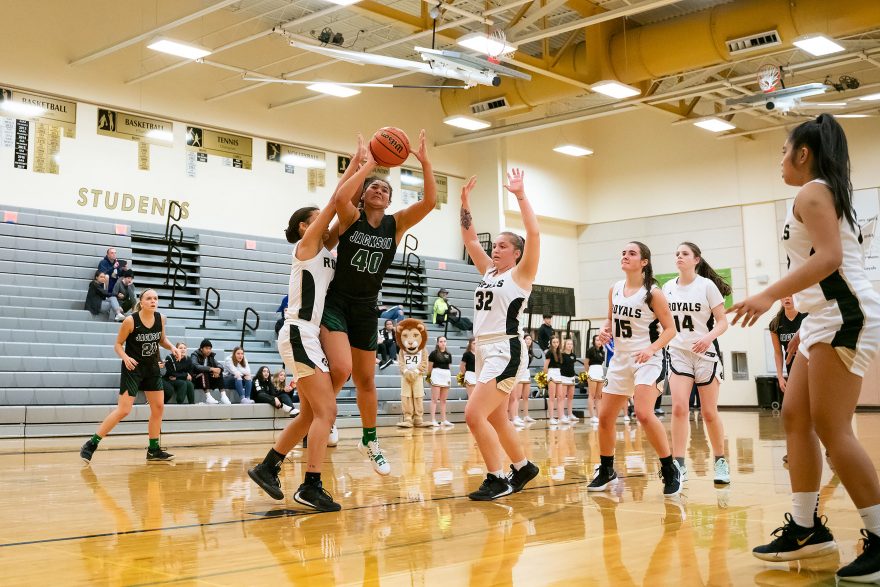 After regrouping, Lynnwood began to fight back, chipping away at the Jackson lead though the first several minutes of the half. With 2:33 to go in the quarter, Boston made two free throws to pull back within three points of Jackson (33-30).
Just minutes later, though, Jackson had built their lead back up to twelve points on strong inside play by Konig and Kirton, and a pair of three-pointers by freshman Hannah Mack (51-39). The Royals didn't give up, and kept within ten points for the rest of the game, but as the last seconds ticked off the clock, their free throws made the final score 56-47. Winner, Jackson.