On Thursday evening, the visiting Titans from Tenison Woods College, a high school in Mount Gambier, South Australia, faced off against the Jackson Timberwolves varsity girls basketball team in an excitingly close match-up.
Jackson's Hannah Mack sunk a deep three pointer to lead off the first quarter, but the Titan's Sarah Nulty was fouled on the next possession as she dropped in a short jumper in the paint, and her free-throw tied the game at three. Emma Merwin's hard drive to the basket regained the Timberwolves' lead momentarily, but Nulty quickly answered and made another free-throw to take the lead for the Aussies.
Aided by five Jackson fouls, crisp play by the Tenison Woods girls allowed them to open up a significant lead (14-8) against the lethargic-looking Timberwolves in the first period.
Defense ruled and neither team put many points on the board for the first 7 minutes of the second quarter (17-10), but in the closing minute, the Titans tacked on an extra four points (including a 20-footer by Ellen Brown) to Jackson's two, entering halftime with a commanding 21-12 lead and looking as though they'd be able to cruise to an easy win.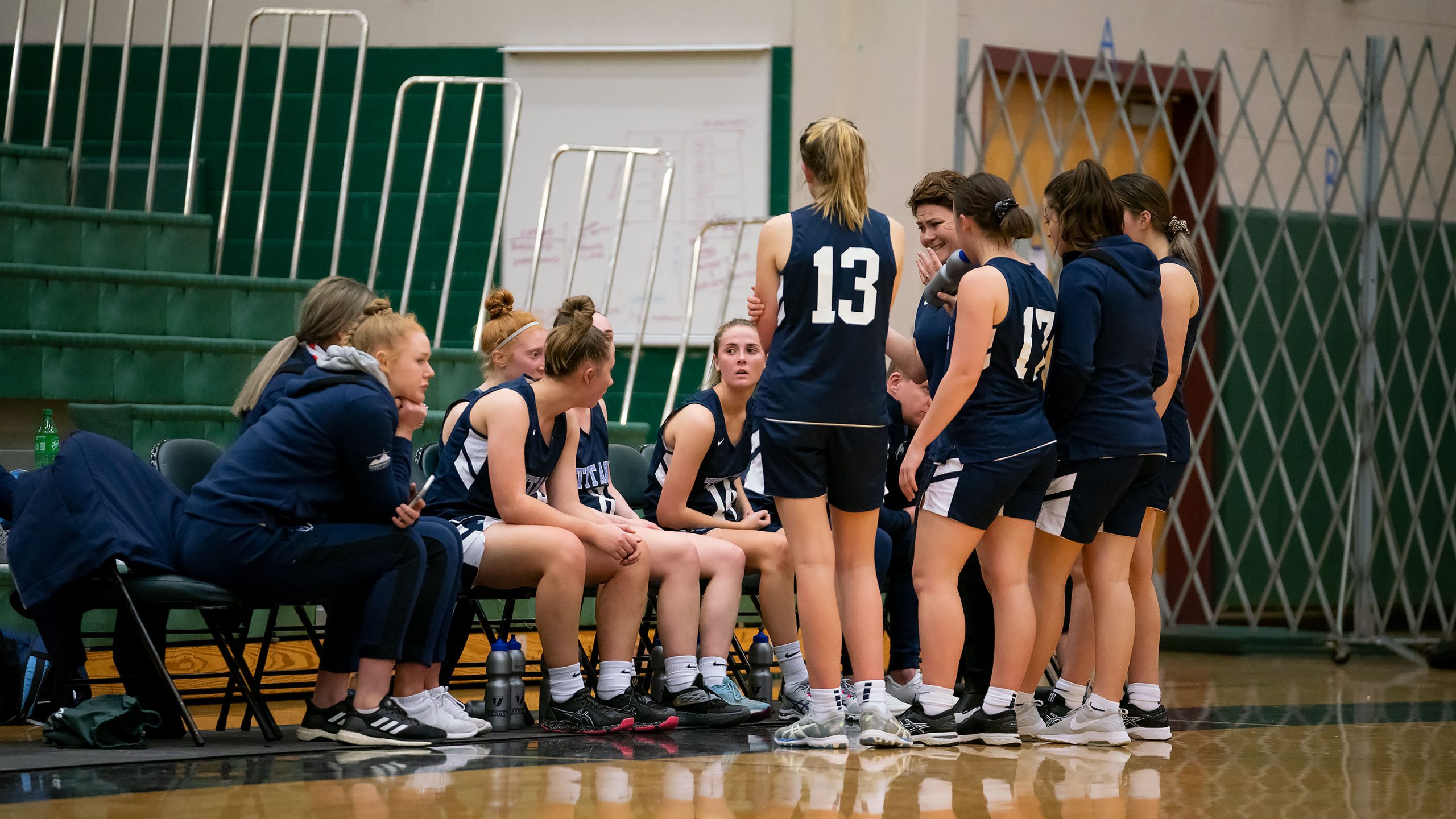 But the Timberwolves came out of halftime recharged, and the game quickly changed direction. Jaydn Kirton powered the ball in from the paint to start things off, and her free-throw made it three. Moments later, a steal and fast-break layup (and made free-throw) by Riley Mekanik added three more points. Kirton then picked-off a Titan pass, and a three pointer from Merwin closed the gap to only two points (23-21), and a weak-side six footer by Mekanik tied the game with five minutes remaining in the 3rd.
For the following ten minutes, the score remained close, with a three-pointer by Brown pulling Tenison Woods within a single point of Jackson with three minutes left in the game (38-39). But as the clock wound down, Jackson's defense stepped up with steals and blocks, keeping the Titans off the board. Final score: 45-38. Winner: Jackson High School.